Tiny Stage presents Central Cinema Comedy Night
Directed by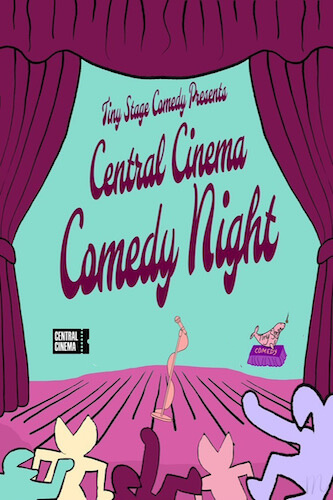 Join us for our FREE monthly live standup engagement, showcasing Knoxville's best comics courtesy of our friends at Tiny Stage Comedy!
Doors at 7pm, comedy beginning at 7:30pm.
Third-Party Event Notice: this screening or performance is presented by an outside organization using Central Cinema as a venue for hire. Questions regarding content, ticketing and other event-specific information should be directed to the organizers.
Showtimes