Hard Knox RollerGirls presents
Whip It
Directed by
Drew Barrymore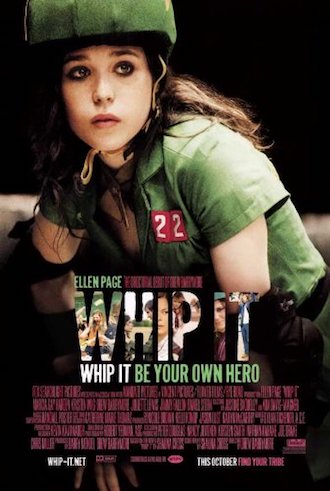 Central Cinema is teaming up with Hard Knox Roller Girls for a special presentation of Drew Barrymore's beloved directorial debut, which sets a tale of small-town nonconformity against the backdrop of the literally rough-and-tumble world of roller derby.
Come early to Saturday night's screening (doors 7:30pm, film 8pm) for a special meet & greet session with the Hard Knox Roller Girls and learn more about the IRL fun of roller derby. (We'll also be accepting donations through the weekend that help the nonprofit league bring players & patrons the best possible sporting experience!)
"Ridiculously, utterly entertaining." – Miami Herald
Bliss Cavendar (Ellen Page) lives in small-town Texas and yearns to break free of her mother's (Marcia Gay Harden) world of beauty pageants and conformity. She sees her chance when she meets the Hurl Scouts, a roller-derby team; she tries out for the team and wins a slot, lying to her parents about her new hobby. Bliss finds friendship and freedom with her teammates, but a conflict between a championship game and the Bluebonnet beauty pageant threatens to spill her secret.
"Barrymore brings is good-natured, girl-powered subversion, a sense of when to flaunt clichés and when to flip them over the rails." – St Louis Post-Dispatch
USA
•
2009
•
• Rated
PG-13
Starring
Ellen Page, Drew Barrymore, Kristen Wiig