Cinematic Void presents January Giallo
What Have You Done To Solange?
Directed by
Massimo Dallamano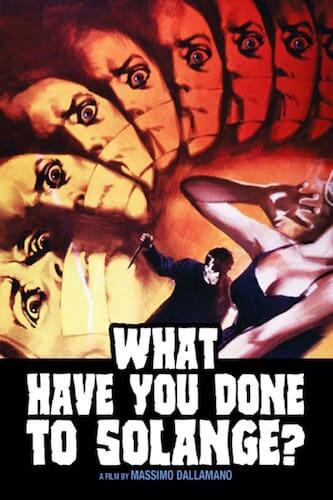 Screening as part of our Morricone '72 double bill with Who Saw Her Die?
A sexually sadistic killer is preying on the girls of St. Mary's school. Student Elizabeth witnessed one of the murders, but her hazy recollections of a knife-wielding figure in black do nothing to further the police's investigations. Why is the killer choosing these young women? And what does it have to do with a girl named Solange?
Backed by Ennio Morricone's abundantly creepy score, this giallo whodunit finds Fabio Testi as a college prof with a taste for his female students who's blamed for a string of murders. Top-shelf arthouse filmmaking, endless jazzy twists. (AGFA)
Restoration courtesy of Arrow Films and the American Genre Film Archive.
Subtitled Italian
•
1972
•
•
R
Showtimes