Enjoy The Silents
Waxworks (1924)
Directed by
Leo Birinsky & Paul Leni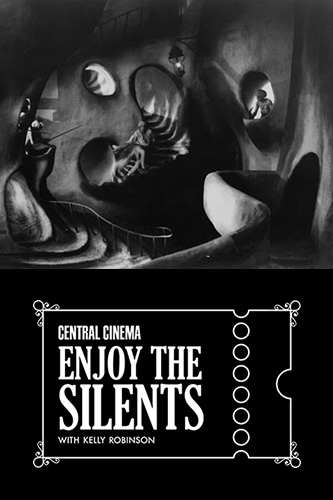 Not to be confused with the week's Late Show special presentation Waxwork, this month's installment of Enjoy The Silents took a more serious (if still violent and macabre) look at the stories lurking beneath the surface at a wax museum.
This screening will be introduced by series curator Kelly Robinson. Admission is just $5.
A wax museum owner employs a poet (William Dieterle) to create stories for his pieces. The poet dutifully pens disturbing tales, envisioning himself as a significant character in each story — a baker sentenced to death by the Caliph of Baghdad (Emil Jannings), a Russian prince contending with the deadly paranoia of Ivan the Terrible (Conrad Veidt) and a man who is pursued through the haunting streets of London by Jack the Ripper (Werner Krauss).
Germany
•
1924
•
• Rated
NR
Starring
Emil Jannings, Conrad Veidt, Werner Krauss
Events