EarthFest presents
Wall-E
Directed by
Andrew Stanton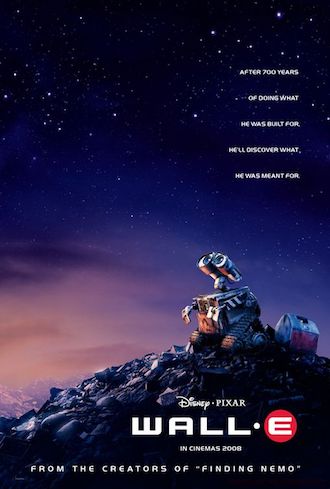 Central Cinema is thrilled to be teaming up with EarthFest for a very special engagement of Pixar's disarming sci-fi classic, which takes the stars to sound a dire warning about our planet's future. (These screenings will double as family-oriented information sessions and previews of this year's 20th annual EarthFest event, taking place at the Knoxville Botanical Garden & Arboretum on Saturday, April 20.)
"Crazily inventive, deliriously engaging and emotionally true." – NPR
WALL-E, short for Waste Allocation Load Lifter Earth-class, is the last robot left on Earth. He spends his days tidying up the planet, one piece of garbage at a time. But during 700 years, WALL-E has developed a personality, and he's more than a little lonely. Then he spots EVE (Elissa Knight), a sleek and shapely probe sent back to Earth on a scanning mission. Smitten WALL-E embarks on his greatest adventure yet when he follows EVE across the galaxy.
"An earnest (though far from simplistic) ecological parable, but also a disarmingly sweet and simple love story, Chaplinesque in its emotional purity." – AO Scott
About EarthFest: EarthFest is an annual Earth Day celebration with several green objectives: provide family-friendly (pets included) environmental education, support our sustainable local marketplace, showcase responsible environmental leadership, and demonstrate low- to zero-waste principles.
This is EarthFest's 20th year anniversary and will be help on Saturday, April 20th at the Knoxville Botanical Gardens! To celebrate, our theme is "20 20 Vision." This theme hopes to explore ways Knoxville and EarthFest has engaged in sustainable practices for the past twenty years, as well as showcase what sustainability in the area will look like in the next 20 years.We are hoping to bring local leaders, small businesses, and corporations to share their vision or their products that will help 2020 look greener.
USA
•
2008
•
• Rated
G
Starring
Ben Burtt, Elissa Knight, Jeff Garlin