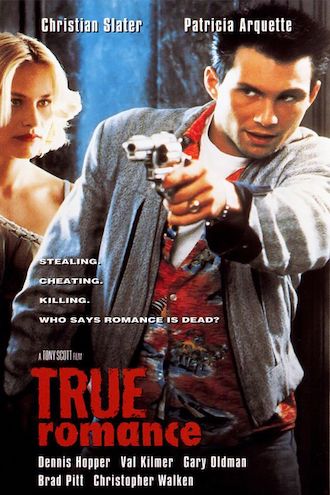 Got a Valentine who's just SO COOL? Pump up the violence with a special holiday presentation of Tony Scott's lovers-on-the-run thriller, which cemented screenwriter Quentin Tarantino's reputation following his then-overlooked 1992 debut Reservoir Dogs.
"Made with such energy, such high spirits, such an enchanting goofiness, that it's impossible to resist." – Roger Ebert
A comic-book nerd and Elvis fanatic Clarence (Christian Slater) and a prostitute named Alabama (Patricia Arquette) fall in love. Clarence breaks the news to her pimp and ends up killing him. He grabs a suitcase of cocaine on his way out thinking it is Alabama's clothing. The two hit the road for California hoping to sell the cocaine, but the mob is soon after them.
"It's Tarantino's gutter poetry that detonates True Romance. This movie is dynamite." – Rolling Stone
USA
•
1993
•
• Rated
R
Starring
Christian Slater, Patricia Arquette, Dennis Hopper