Triple Feature: An Evening with Jack Sholder
Directed by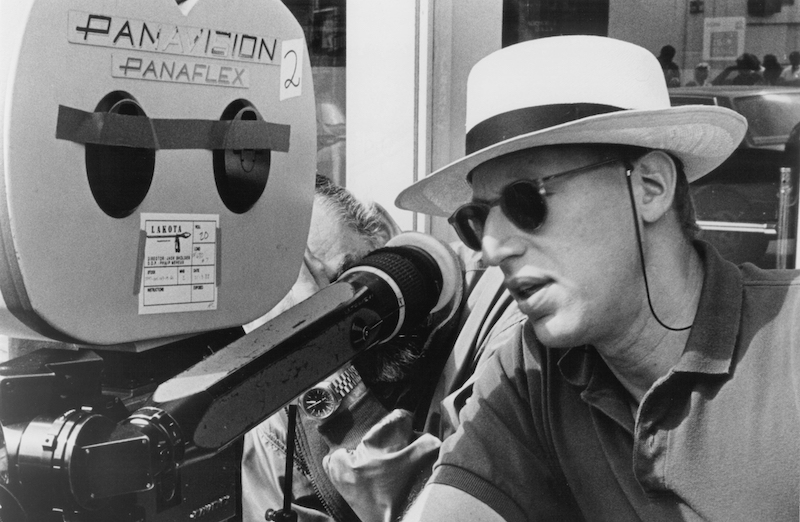 Central Cinema & the Knoxville Horror Film Fest are pleased to be hosting distinguished genre filmmaker Jack Sholder for a special triple-feature event spotlighting three of the most unique & entertaining B-movies of the 1980s. Mr. Sholder will be in attendance to introduce each film and field questions from both audience members and KHFF festival director William Mahaffey.
Buy your special triple feature combo pass for just $25 while they last and be a part of this very special Central Cinema experience! 
$10 individual admission is also available for each film screening, as well as standalone screenings of  Nightmare on Elm Street 2 (6/28 & 6/30)  and The Hidden (6/30); please click through on the film titles below for more information.
6:00pm – ALONE IN THE DARK (1982)
At a secluded mental institution, Dr. Bain (Donald Pleasence) maintains order and deals with menaces like Frank Hawkes (Jack Palance) and "Preacher" (Martin Landau). Meanwhile a new doctor arrives in town with his family, but the inmates don't take kindly to his presence and believe he has killed off their former therapist. Suddenly a power outage leaves the town in chaos…and now the maniacs are free to roam the streets and hunt down the man they believe has invaded their lives. One of the most memorable and terrifying cult horror films of the 1980s, this white-knuckle shocker features shocking special effects from Tom Savini,  delivering one seat-jumping scare after another along with a thick vein of sly, pitch-black humor.
8:00pm – THE HIDDEN (1987)
When a bizarre series of crimes wreaks havoc in Los Angeles, police detective Tom Beck (Michael Nouri) finds himself paired with an FBI agent (Kyle Maclachlan), whose behavior becomes increasingly strange as they pursue what may be an alien intruder.
10:00pm – A NIGHTMARE ON ELM STREET 2: FREDDY'S REVENGE (1985)
A teenage boy is haunted in his dreams by deceased child murderer Freddy Krueger, who is out to possess him in order to continue his reign of terror in the real world. Originally rejected by fans of the franchise, it has been embraced over the last few years for its gay themes and how they shade the performance by lead actor Mark Patton.
Events