Tales From The Public Domain
The Last Man On Earth (1964)
Directed by
Ubaldo B. Ragona), Sidney Salkow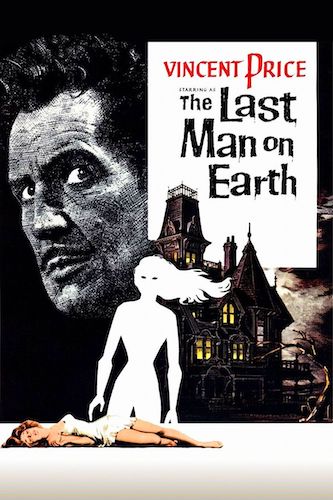 Our Pride month programming meets our $5 Tales From The Public Domain series with this spotlight on stealth LGBT icon Vincent Price, who portrays the lone survivor of an eerie vampire apocalypse in this adaptation of Richard Matheson's watershed novel I Am Legend.
Tickets to this single-screening event are just $5.
In a post-epidemic nightmare world, scientist Robert Morgan (Vincent Price) is the only man immune to the plague which has transformed the entire population of the Earth into vampire-like creatures. He becomes the monster slayer that vampire-society fears. Curing one of them, Ruth (Franca Bettoja), with a transfusion of his blood gives him hope for the future.
"A chilling study of loneliness and an acting tour de force for Price." – The Austin Chronicle
USA / Italy
•
1964
•
• Rated
NR
Starring
Vincent Price, Franca Bettoia, Emma Danieli