Fact + Fiction Double Feature: Moreau
The Island of Dr. Moreau (1996)
Directed by
John Frankenheimer (and Richard Stanley)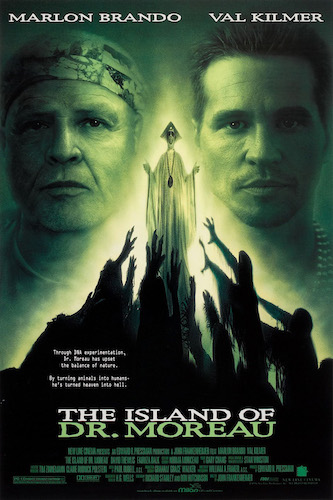 In advance of director Richard Stanley's return with Color Out Of Space, Central Cinema is offering a special Fact + Fiction double feature featuring Lost Soul: The Doomed Journey of Richard Stanley's Island of Dr. Moreau followed by the infamously disastrous film that resulted.
Double features are just $15; individual film admission is $10.
An English U.N. negotiator (David Thewlis) becomes stranded in the tropics with a mad scientist (Marlon Brando) who makes half-human beasts.
USA
•
1996
•
• Rated
PG-13
Starring
David Thewlis, Marlon Brando, Val Kilmer