Teenage Mutant Ninja Turtles 2: The Secret of the Ooze
Directed by
Michael Pressman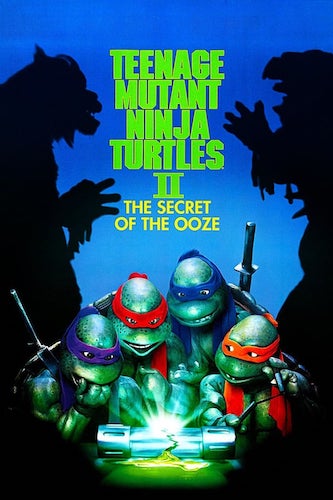 The Teenage Mutant Ninja Turtles again battle their archenemy, the rogue ninja Shredder. Shredder attempts revenge by obtaining the same radioactive ooze that created the Turtles and unleashing two new monstrous mutants: Tokka, an oversized snapping turtle, and Rahzar, a fearsome wolf-like creature. When Shredder plans to use the remaining ooze on himself, the Turtles must harness their ninja fighting skills to stop him.
Go ninja go ninja go, go ninja go ninja go. Go ninja go ninja go
"One finds in them the same unabashed enjoyment of color and movement, of spectacular athletics and outrageous stunts, that animates the Hong Kong action cinema as a whole and makes it so superbly entertaining." – Chicago Tribune
TMNT2 runs June 25-27, showtimes TBA.
English
•
1991
•
• Rated
PG
Starring
Paige Turco, David Warner, Michelan Sisti
Events