TAMIS Presents Free Screening Series
TAMIS Presents White Mane & Agee in 16mm
Directed by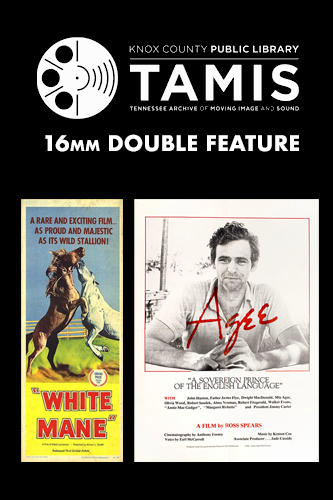 Central Cinema's James Agee celebration kicks off with a very special screening opportunity from our friends at the Knox County Public Library's Tennessee Archive of Moving Image and Sound!
This month's installment of the FREE TAMIS Presents screening series is a 16mm double feature of Albert Lamorisse's 1953 family-friendly short ​White Mane (for which Agee co-wrote the English narration) and Ross Spears's Oscar-nominated 1980 feature documentary Agee: A Sovereign Prince of the English Language​ (premiering on a freshly-struck 16mm print from Spears's personal collection).
This screening is free and open to the public; seating is first-come, first-served.