TAMIS Presents: "Tennessee Tunes"
Directed by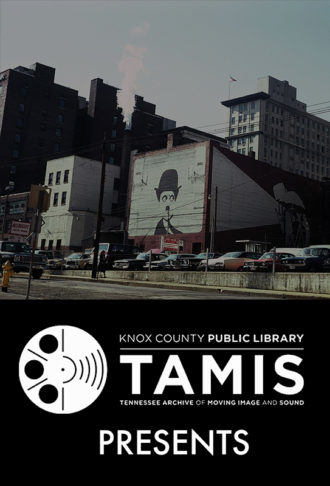 Tennessee Archive of Moving Image and Sound's audience-favorite monthly series continues, as TAMIS digs deep in their vaults to present a selection of music performance film and videos from the 1930s to the 2000s!
Featuring country, blues, bluegrass, R&B, rock and roll, hip-hop and some things we're not sure how to classify, this hour-long program will highlight both the "Moving Image" and "Sound" aspects of our archive. Made in Knoxville and East Tennessee, these clips will spotlight many artists you're sure to know, and introduce you to local talent you might have missed.
Most of this footage has never been screened publicly, so this will be a rare opportunity to see some of our favorite forgotten music films and videos on the big screen!
This event is FREE and open to the public. Screening begins at 7:30pm.