Strange Films Fest Extravaganza
Directed by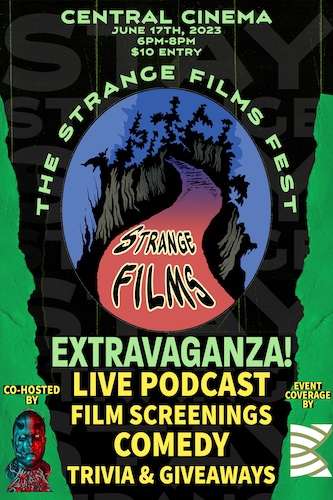 Join us for the first ever Strange Films Fest Extravaganza as filmmaker & podcaster August Aguilar (Strange Films) teams up with the one and only HACK (Hack's Horror Show) to bring you an event jam-packed with films, comedy, special guests, and giveaways LIVE at CENTRAL CINEMA!
The best part is… it will all be recorded as a live podcast! Audience participation will be to the max! Not only this, the entire event will be filmed for broadcast by Knoxville Community Media!
Tickets are $10 online or at the door.
Third-Party Event Notice: this screening or performance is presented by an outside organization using Central Cinema as a venue for hire. Questions regarding content, ticketing and other event-specific information should be directed to the organizers.
Showtimes