THE LATE SHOW
Silent Night Deadly Night
Directed by
Charles E. Sellier Jr.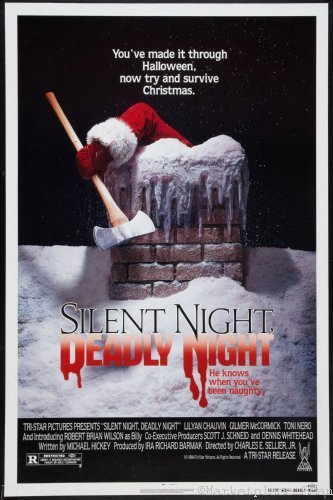 One of the most controversial horror films of the 1980s has become a holiday classic in its own right, and we're excited to make it a yearly tradition at Central Cinema. (SNDN screens ONE NIGHT ONLY on December 15, followed by a screening of its fascinating sequel the following evening.)
"The yuletide equivalent of Sleepaway Camp." – Nerdist
Silent Night, Deadly Night tells the tale of Billy Chapman, orphaned at five after witnessing the murder of his parents at the hands of a Santa suit-clad madman on Christmas Eve. Now eighteen and out of the brutal grip of orphanage nuns, Billy is forced to confront his greatest fear, sending him on a rampage, leaving a crimson trail in the snow behind him.
USA
•
1984
•
• Rated
NR
Starring
Robert Brian Wilson, Lilyan Chauvin, Gilmer McCormick