Silent Night Deadly Night
Directed by
Charles E. Sellier, Jr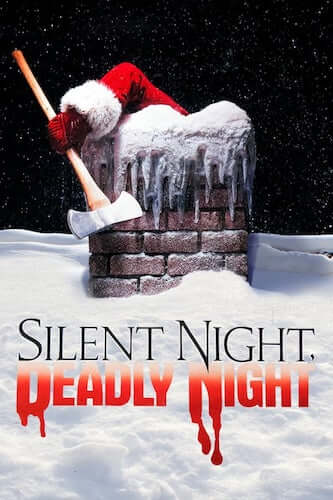 Screening exclusively as part of our KHFF Holiday Party triple feature on December 18; single-screening tickets also available.
Santa Claus is coming to town . . . and this time he's got an axe! Community leaders tried to stop it. The P.T.A. fought to ban it. Now, one of the most controversial slasher films of all time is back in a new restoration from the original camera negative. SILENT NIGHT, DEADLY NIGHT is the demented story of little Billy Chapman, traumatized by his parents' Christmas Eve murder and then brutalized by sadistic nuns in an orphanage. When Billy grows up and dresses as Santa, he goes on a yuletide rampage to punish the naughty with extreme prejudice. (AGFA)
A Central Cinema / Knoxville Horror Film Fest holiday tradition, SNDN is simultaneously the most fun and transgressive Christmas horror film. Presented in its uncut edition.
"I would like to hear the filmmakers explain to their children and their grandchildren that it's only a movie." – Roger Ebert
Showtimes