TAMIS Presents
Pioneers Of African American Cinema
Directed by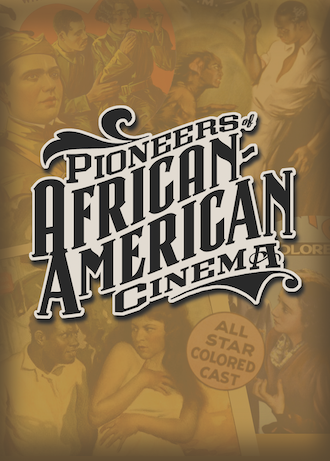 "From the perspective of cinema history — and American history, for that matter — there has never been a more significant video release than 'Pioneers of African-American Cinema.'" – J. Hoberman
The Knox County Public Library Tennessee Archive of Moving Image and Sound's monthly 'TAMIS Presents' screening event at Central Cinema has featured film and video from their extensive collection documenting the region's audio-visual heritage. But they also want to offer programming that spotlights preservation work being done in the broader film archiving community.
To celebrate Black History Month, on Thursday, February 21, TAMIS will present a special program of films from the Pioneers of African-American Cinema box set. This historic, years-in-the-making collection was produced by Kino Lorber in conjunction with the Library of Congress to spotlight early and forgotten African-American filmmakers, with brand new restorations of prints from the British Film Institute, George Eastman Museum, Museum of Modern Art, National Archives, National Museum of African American History and Culture, Southern Methodist University, and the UCLA Film & Television Archive.
"This very special collection illuminates one of the most fascinating and unjustly neglected corners of American movie history. Every film included in Pioneers of African-American Cinema has been lovingly restored, and every one is essential viewing." – Martin Scorsese
TAMIS's program will include: some of the earliest shorts made by African-Americans; a fragment of the otherwise lost 1923 seafaring thriller Regeneration; home movies of African-American life in 1920s rural Oklahoma; a 1930 film from self-taught filmmaking couple James and Eloyce Gist, Hell-Bound Train (with a new score by Dr. Samuel Wayman, Nina Simone's brother); excerpts from the documentary fieldwork films of Zora Neale Hurston and more.
As always, this TAMIS Presents screening is FREE and open to the public.