The Late Show
Nothing But Trouble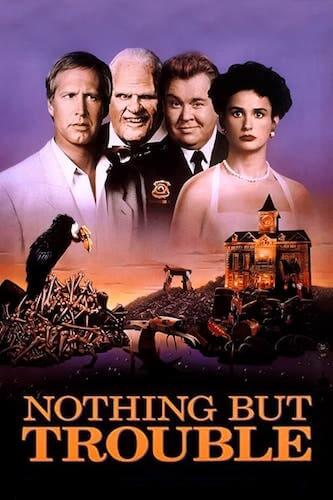 Saturday Late Show screening just $5!
While attempting to seduce gorgeous lawyer Diane Lightson (Demi Moore), wealthy gadabout Chris Thorne (Chevy Chase) agrees to drive her to Atlantic City, N.J. But, when some reckless driving draws the attention of a deeply critical cop (John Candy), they and the flamboyant "Brazillionaires" (Taylor Negron, Bertila Damas) who tagged along end up in the court of a grotesque and vengeful judge (Dan Aykroyd), who has a special vendetta against the wealthy and erudite.
We're bringing Dan Aykroyd's notorious misfire back to the big screen, because we can! Viva la Late Show!
"It's the sort of film that can only be watched in stunned disbelief." – Chicago Reader
Showtimes