Outdoor Screening Series
Movies Under the Stars: The Shining
Directed by
Stanley Kubrick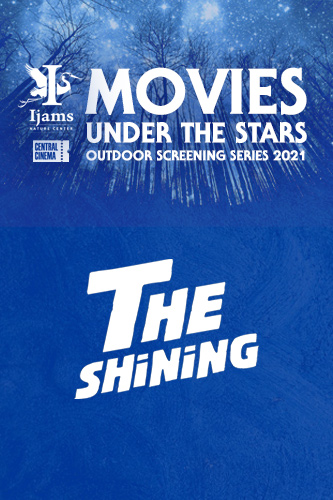 Jack Torrance (Jack Nicholson) becomes winter caretaker at the isolated Overlook Hotel in Colorado, hoping to cure his writer's block. He settles in along with his wife, Wendy (Shelley Duvall), and his son, Danny (Danny Lloyd), who is plagued by psychic premonitions. As Jack's writing goes nowhere and Danny's visions become more disturbing, Jack discovers the hotel's dark secrets and begins to unravel into a homicidal maniac hell-bent on terrorizing his family.
Our 2021 "Movies Under The Stars" series wraps up with Stanley Kubrick's notoriously terrifying adaptation of Stephen King's classic novel.
Please note: this screening will be presented at Ijams Nature Center in south Knoxville, not at Central Cinema. Listed showtime is approximate film start time; admission begins at 7pm.
An annual collaboration between Ijams Nature Center and Central Cinema, "Movies Under The Stars" is presented by Sierra Nevada Brewing Company and Cherokee Distributing, and sponsored in part by Defy Explanation Kitchen, Cruze Farm Dairy, B97.5, WIMZ and Jack FM.  For information on the series, please visit Ijams's website.
Showtimes