Outdoor Screening Series
Movies Under The Stars: Jurassic Park
Directed by
Steven Spielberg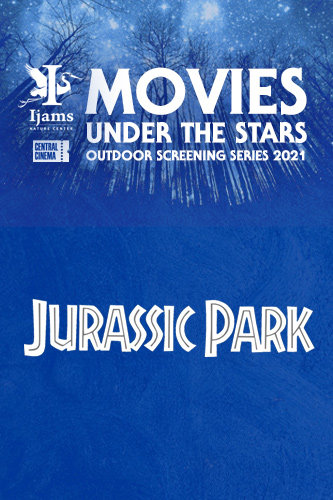 In Steven Spielberg's massive blockbuster, paleontologists Alan Grant (Sam Neill) and Ellie Sattler (Laura Dern) and mathematician Ian Malcolm (Jeff Goldblum) are among a select group chosen to tour an island theme park populated by dinosaurs created from prehistoric DNA. While the park's mastermind, billionaire John Hammond (Richard Attenborough), assures everyone that the facility is safe, they find out otherwise when various ferocious predators break free and go on the hunt.
Our 2021 "Movies Under The Stars" series continues with one of Steven Spielberg's all-time crowdpleasers. Hold on to your butts!
Please note: this screening will be presented at Ijams Nature Center in south Knoxville, not at Central Cinema. Listed showtime is approximate film start time; admission begins at 7pm.
An annual collaboration between Ijams Nature Center and Central Cinema, "Movies Under The Stars" is presented by Sierra Nevada Brewing Company and Cherokee Distributing, and sponsored in part by Defy Explanation Kitchen, Cruze Farm Dairy, B97.5, WIMZ and Jack FM.  For information on the series, please visit Ijams's website.
English
•
1993
•
• Rated
PG-13
Starring
Sam Neill, Laura Dern, Jeff Goldblum
Events
| DATE | Friday 6/18 |
| --- | --- |
| at Ijams Nature Center | 8:30 pm |