Girls on the Run of Greater Knoxville presents
LUNAFEST Knoxville
Directed by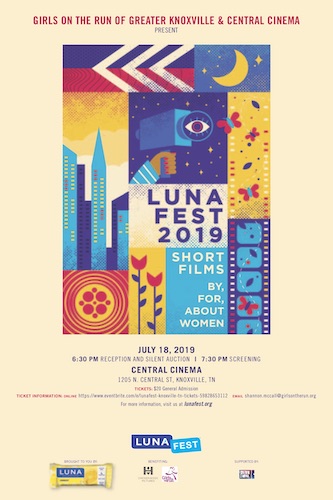 Girls on the Run of Greater Knoxville invites you to LUNAFEST, a traveling film festival celebrating short films, by, for, and about women.
All proceeds for the event benefit Girls on the Run of Greater Knoxville, a physical activity based positive youth development program for girls in 3rd-5th grade.  The program allows the girls to learn life skills such as building confidence and inner beauty through running.
Join us for a great time celebrating and supporting women in our community and beyond!
Doors open at 6:30pm for a reception & silent auction event, followed by the 85-minute LUNAFEST 2019 short film program at 7:30pm.