Lords Of Chaos
Directed by
Jonas Åkerlund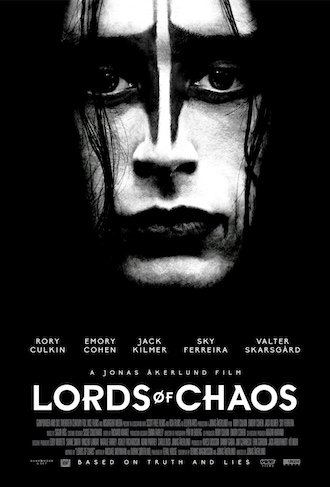 What happens when burning churches is no longer enough? Famed music video auteur Jonas Åkerlund turns his lens on the annals of Norwegian black metal, retelling the tragic and unbelivable tale that led groups like Mayhem and Burzum to worldwide infamy.
"Provokes both awe and repulsion." – The Hollywood Reporter
"Accessible to both metalheads and normies… this is the real deal." – Decibel Magazine
In 1987 Oslo, 17-year-old Euronymous becomes fixated on creating "true Norwegian black metal" with his band Mayhem. He mounts shocking publicity stunts to put the band's name on the map, but the lines between show and reality begin to blur.
UK / Sweden
•
2019
•
• Rated
R
Starring
Rory Culkin, Emory Cohen, Jon Øigarden