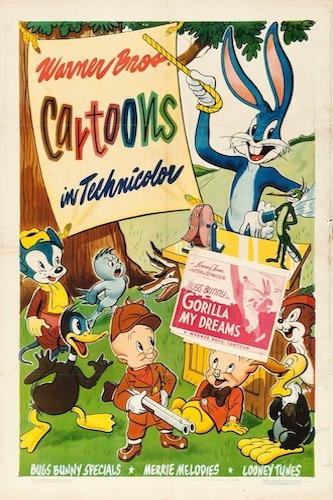 Our first run of Looney Tunes in April was a big hit, so we're bringing the Merrie Melodies gang back for a special May Is For Monsters program, scheduled to complement classic WB films Gremlins 2 and The Dirty Dozen!
We're also trying something special to celebrate the first day of summer vacation for Knox County students: on Friday, May 24 we'll be running this month's roughly hour-long Looney Tunes program on a loop from noon until a little after 5pm, so no need to get here at any specific time… just stop in any time before 4:15pm or so and enjoy!
Admission to all Looney Tunes screenings is just $5, or you can pair with a feature for a discounted combo price.