KHFF Holiday Party
Krampus
Directed by
Michael Dougherty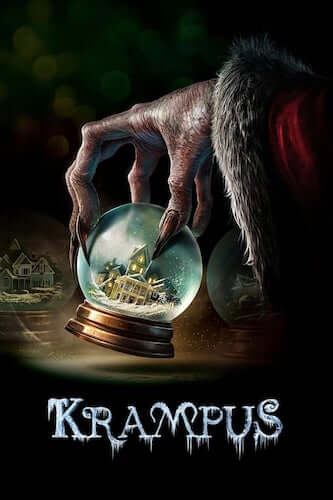 Screening as part of our KHFF Holiday Party triple feature on December 18; standalone tickets also available for that show and an encore screening Monday, December 20.
While the holiday season represents the most magical time of year, ancient European folklore warns of Krampus, a horned beast who punishes naughty children at Christmastime. When dysfunctional family squabbling causes young Max (Emjay Anthony) to lose his festive spirit, it unleashes the wrath of the fearsome demon. As Krampus lays siege to the Engel home, mom (Toni Collette), pop (Adam Scott), sister (Stefania LaVie Owen) and brother must band together to save one another from a monstrous fate.
TRICK 'R TREAT director Michael Daugherty followed up his instant Halloween classic by tackling an infamous figure from another holiday's darker lore. Hail Krampus!
"As Christmas miracles for horror fans go, this is one stocking stuffer certain to be enjoyed for many years to come." – MovieFreak
Showtimes