KHFF Preview + The Mutilator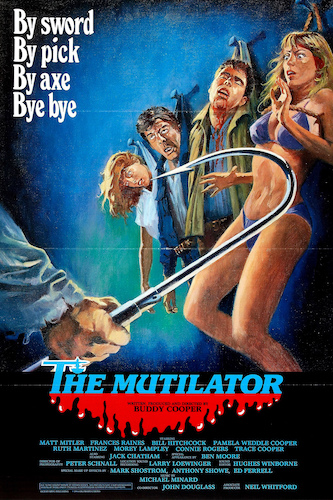 Join Knoxville Horror Film Fest for our annual Preview Event, which offers a mega-entertaining grab bag of KHFF 2019 movie trailers alongside favorite short films & Grindhouse Grind-outs from yesteryear. This year's preview event will also include a KHFF-approved slasher throwback in the form of 1985s The Mutilator, aka Fall Break!
Years after the accidental death of his wife, a deranged man (Jack Chatham) starts to slice and dice his son's (Matt Mitler) friends at a beachfront condominium.
USA
•
1985
•
• Rated
R
Starring
Matt Mitler, Ruth Martinez, Bill Hitchcock