Ijams Movies Under The Stars
Terror In The Woods: Cabin Fever & Severance
Directed by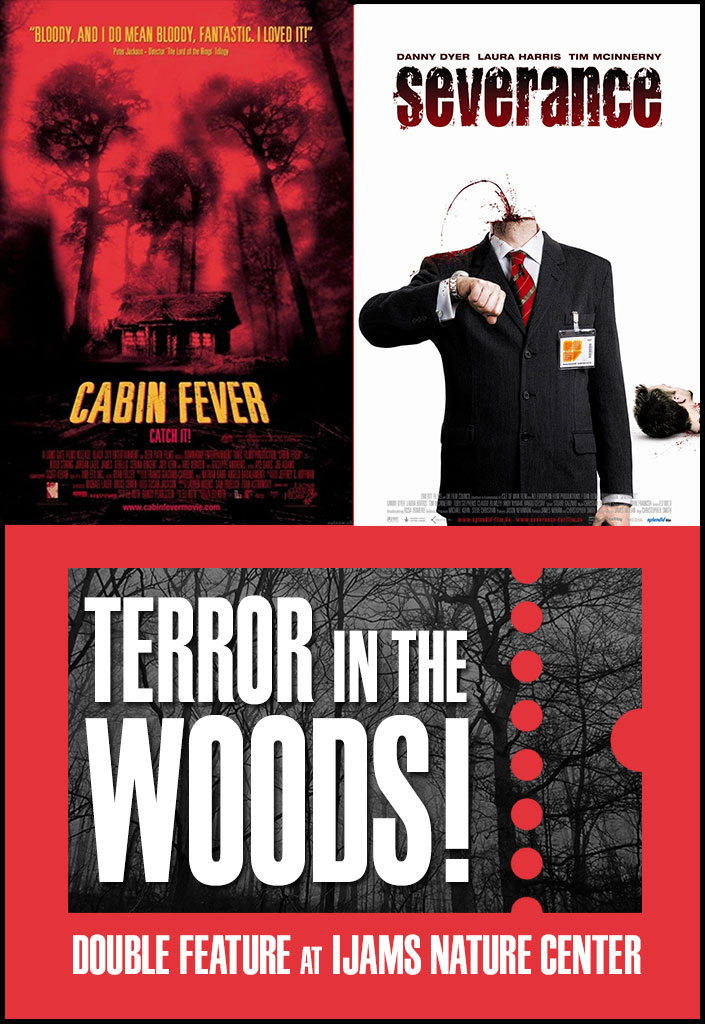 Join us for Knoxville Horror Film Fest's annual Terror In The Woods double feature, co-presented by Central Cinema & Ijams Nature Center and featuring a haunted trail attraction by Frightworks!
CABIN FEVER
An offbeat horror tale about a group of five college friends on vacation at a remote mountain cabin when one contracts a flesh-eating virus. As it spreads among the friends, their true feelings and personalities emerge as they struggle to survive the virus and each other.
USA • 2002 • 93 minutes • Rated R
Starring Rider Strong, Jordan Ladd, Cerina Vincent
SEVERANCE
A team-building weekend in the mountains of Eastern Europe goes horribly wrong for the sales division of the multi-national weapons company Palisade Defence when they become the victims of a group of crazed killers who will stop at nothing to see them dead.
UK • 2006 • 96 minutes • Rated R