Martial Arts Theatre
Human Lanterns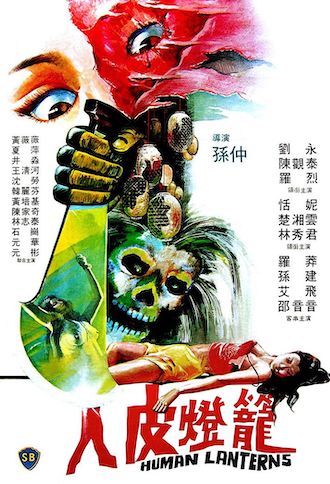 Central Cinema's Martial Arts Theatre presents another twisted Shaw Brothers deep cut.
As described by our friends at AGFA: "Martial arts and no-holds-barred horror make for a seriously wild experience in this '82 slice of Shaw Brothers mayhem. A clawed, skull-masked village psycho is on the loose, swiping young women to peel off their skin in his grisly workshop of the damned. Could the murders be connected to a brewing town rivalry over the upcoming lantern festival? The rowdy scenes of the hairy, hyperactive maniac going to town turned this formerly obscure genre mash up into a cult favorite among Hong Kong fans — so rejoice that you can see this "maniacal masterpiece of the macabre, the martial arts, and the just plain weird" (Hong Kong Cinemagic) it in all its glory on the big screen!"
"If kung-fu and horror flicks are your bag, then this is the perfect hybrid! " – Dread Central
A psychotic craftsman pits two rival Kung-Fu masters against each other while designing special lanterns from a disturbing source.
Hong Kong
•
1982
•
• Rated
NR
Starring
Tony Liu, Kuan Tai Chen, Lieh Lo