KHFF Presents
Horror Noire: A History of Black Horror
Directed by
Xavier Burgin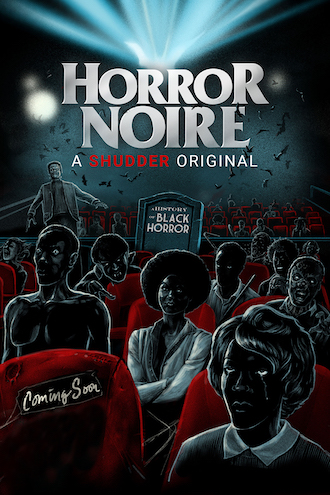 Central Cinema is thrilled to be the only theater in the region screening this new documentary, produced for our favorite streaming service Shudder and debuting on their platform the next day.
As part of our Knoxville Horror Film Fest Presents series, this screening will include a program of themed horror movie trailers (7pm) prior to feature showtime (8pm).
Based on Robin R. Means Coleman's 2011 book of the same name, HORROR NOIRE charts the long trajectory of how (and when) African Americans are represented in horror films, featuring extensive movie clips alongside interviews from genre heavyweights like Tony Todd, Keith David and Jordan Peele.
USA
•
2019
•
• Rated
NR
Starring
Jordan Peele, Keith David, Tony Todd