ENJOY THE SILENTS
Fantômas: In the Shadow of the Guillotine
Directed by
Louis Feuillade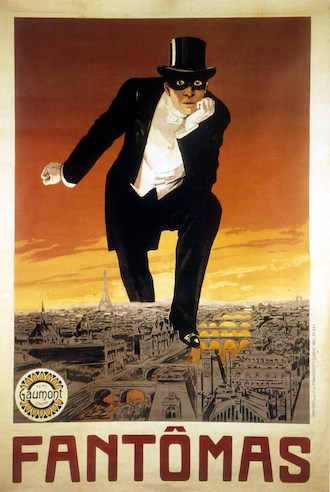 Our monthly silent film series continues with Fantômas – À l'ombre de la guillotine, the nearly feature-length first chapter of the epic, cliffhanger-laden crime serial that ushered in a new phase in cinema's takeover of French culture.
Local film historian and series curator Kelly Robinson will provide an introduction prior to the film. Admission is $5.
The cunning criminal Fantômas steals from and murders members of the nobility in a posh hotel, escaping despite all security precautions and leaving a mysterious calling card. He is pursued by the brilliant Inspector Juve of the Surete, but manages to stay one step ahead of him through his exploits.
France
•
1913
•
• Rated
NR
Starring
René Navarre, Edmund Breon, Georges Melchior