Everybody's Everything
Directed by
Sebastian Jones & Ramez Silyan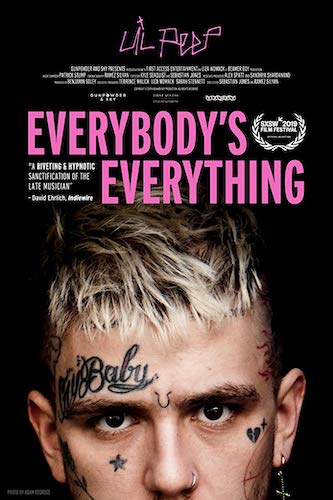 Central Cinema is pleased to present an exclusive Knoxville presentation of this documentary epitaph for rapper Lil Peep.
Everybody's Everything will begin its run with a special sneak peek Tuesday, November 12; showtimes for November 15-21 will be added as they are finalized.
Creating a unique mix of punk, emo and trap, Lil Peep was set to bring a new musical genre to the mainstream when he died of a drug overdose at just 21 years old. From the streets of Los Angeles to studios in London and sold out tours in Russia, the artist born Gustav Ahr touched countless lives through his words, his sound and his very being. Executive produced by Terrence Malick, Everybody's Everything is an intimate, humanistic portrait that seeks to understand an artist who attempted to be all things to all people.
"Everybody's Everything arrives at some kind of truth about the risks and rewards of an artist with seemingly no boundaries, personal or otherwise." – New York Magazine

"Quiet ruminations on mortality and manhood land with shattering force." – Variety
USA
•
2019
•
• Rated
NR
Starring
Lil Peep, Juicy J, Post Malone