Rob Zombie Double Feature
Double Feature: The Devil's Rejects + 3 From Hell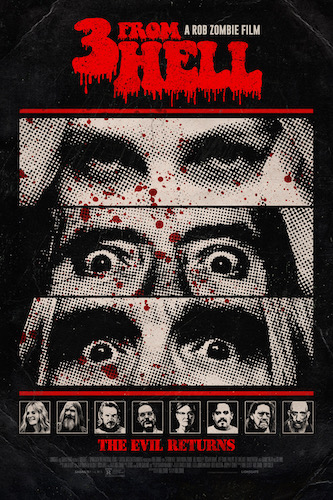 We'd originally hoped to bring Rob Zombie's latest to Central Cinema earlier this month, but plans sadly changed. So we're making it up you guys with one last chance to catch it in theaters,  along with its epic preceding chapter The Devil's Rejects in a special Halloween eve double feature.
7pm – The Devil's Rejects
After a raid on the rural home of the psychopathic Firefly family, two members of the clan, Otis (Bill Moseley) and Baby (Sheri Moon Zombie), manage to flee the scene. Heading to a remote desert motel, the killers reunite with Baby's father, Capt. Spaulding (Sid Haig), who is equally demented and intent on maintaining their murder spree. While the trio continues to torment and kill various victims, the vengeful Sheriff Wydell (William Forsythe) slowly closes in on them.
9:15pm – 3 From Hell
Crazed killers Baby Firefly, Captain Spaulding and Otis Driftwood unleash bloody mayhem after escaping from prison.