De Palma-Rama
Body Double
Directed by
Brian De Palma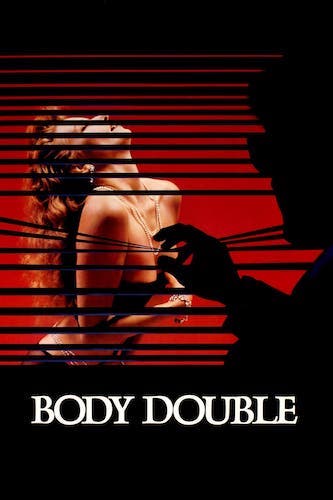 After losing an acting role and his girlfriend, Jake Scully (Craig Wasson) finally catches a break: he gets offered a gig house-sitting in the Hollywood Hills. While peering through the beautiful home's telescope one night, he spies a gorgeous blonde (Deborah Shelton) dancing in her window. But when he witnesses the girl's murder, it leads Scully through the netherworld of the adult entertainment industry on a search for answers — with porn actress Holly Body (Melanie Griffith) as his guide.
Following the success of Scarface, Brian De Palma renewed his Hitchcock worship (and continued Blow Out's industry send-ups) with this twisty erotic neo-noir.
"An exhilarating exercise in pure filmmaking… a thriller in the Hitchcock tradition in which there's no particular point except that the hero is flawed, weak, and in terrible danger — and we identify with him completely." – Roger Ebert, Chicago Sun-Times
Click here to find out more about our De Palma-Rama retrospective series.
English
•
1984
•
• Rated
R
Starring
Craig Wasson, Melanie Griffith, Gregg Henry
Events