De Palma-Rama
Blow Out
Directed by
Brian De Palma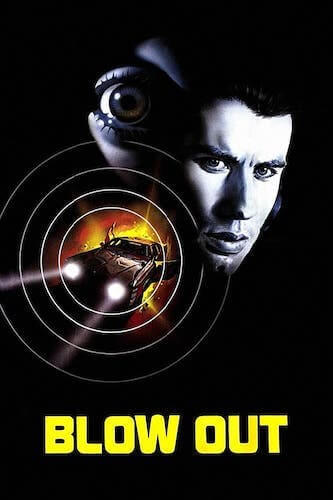 While recording sound effects for a slasher flick, Jack Terri (John Travolta) stumbles upon a real-life horror: a car careening off a bridge and into a river. Jack jumps into the water and fishes out Sally (Nancy Allen) from the car, but the other passenger is already dead — a governor intending to run for president. As Jack does some investigating of his tapes, and starts a perilous romance with Sally, he enters a tangled web of conspiracy that might leave him dead.
Regarded among the Central Cinema crew as De Palma's crowning work of seedy pastiche, Blow Out presents the director at his paranoid best.
"A movie which continues [De Palma's] practice of making cross-references to other movies, other directors, and actual historical events, and which nevertheless is his best and most original work." – Roger Ebert, Chicago Sun-Times
Click here to find out more about our De Palma-Rama retrospective series.
English
•
1981
•
• Rated
R
Starring
John Travolta, Nancy Allen, John Lithgow
Events