KUBRICK: 20 YEARS ON
Barry Lyndon
Directed by
Stanley Kubrick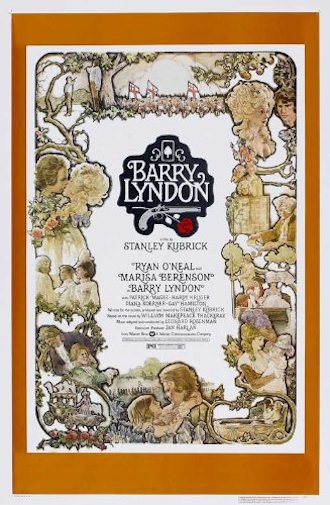 Our Stanley Kubrick series continues with his minutely-detailed epic based on the novel by William Makepeace Thackeray. Looney Tunes short THE RABBIT OF SEVILLE (1950) will precede all screenings.
"All of Stanley Kubrick's features look better now than when they were first released, but Barry Lyndon, which fared poorly at the box office in 1975, remains his most underrated. It may also be his greatest." – Jonathan Rosenbaum
A gentlemanly rogue travels the battlefields and parlors of 18th century Europe determined to make for himself the life of a nobleman through seduction, gambling and dueling in this methodical film showing the rhythm and life of the period.
"Stanley Kubrick's magisterial Thackeray adaptation now stands as one of his greatest and most savagely ironic films, not to mention one of the few period pieces on celluloid so transporting that it seems to predate the invention of cameras." – Village Voice
USA / UK
•
1975
•
• Rated
PG
Starring
Ryan O'Neal, Marisa Berenson, Patrick Magee